Cincuenta años después, nuestra carta reúne la excelencia de la tradición y la innovación de la cocina contemporánea.
El esmero en los detalles del servicio de sala y la justa proporción en la cocina de autor son ya señas de identidad que nos avalan.
Prepara tu paladar para una emoción extraordinaria.
Hueva de mujol en semi salazón con almendra marcona

Semi-salted mullet roe with marcona almonds
Anchoas premium del cantábrico en Aove con pan tostado y mantequilla (6 unidades)

Premium Cantabrian anchovies in extra virgin olive oil, served with buttered toast (6 pieces)
Anchoas premium del cantábrico en Aove con pan tostado y mantequilla (12 unidades)

Premium Cantabrian anchovies in extra virgin olive oil, served with buttered toast (12 pieces)
Caballitos de maíz con teriyaki

King prawn in cornflake batter with Teriyaki sauce
Croqueta de guiso de gallina murciana y salsa huancaina

Chicken [Murcian breed] croquette served on huancaina [spicy creamy potato]
Croqueta de queso curado Cerrón con nueces, cebolla caramelizada y membrillo

Cerrón [from Albacete] cured cheese, nuts and caramelized onion croquette served with quince
A different croquette every week
Crujiente de cereales, ensaladilla de marisco y boquerón flameado

Multi-grain bread ring with seafood salad topped with a seared anchovy fillet
Tender sliced octopus in a potato mayonnaise salad
Brioche tostado de chato murciano a la brasa, cebolla encurtida y mayonesa de kimchie

Toasted brioche filled with chargrilled pulled pork [Chato Murciano – Murcian pig breed], quick-pickled onion and kimchi mayonnaise
Mini brioche de rabo de toro, huevo de codorniz, cebolla morada encurtida y su salsa

Mini brioche with oxtail, quail egg and quick-pickled red onion with oxtail sauce
Alcachofa a la brasa, foie y puré trufado

Chargrilled artichoke, foie grass and truffled purée
Servicio pan de masa madre de harina zamorana con 24 horas de fermentación natural y picos de corvera

Sourdough Zamora flour bread with 24 hours of natural fermentation and corvera crusts
Andalucian style gazpacho [cold tomato-based soup]
Berenjena a la brasa, tomate, cebolla morada, piñones tostados y queso fresco

Salad of chargrilled aubergine, tomato, red onion, and fresh cheese, sprinkled with toasted pine nuts
Tomate de temporada con bonito en salazón

Seasonal tomato with salt cured bonito [striped tuna]
Ensalada de burrata, salmón ahumado, aguacate, tomate, nueces, salsa de eneldo, mostaza y miel

A salad of burrata, smoked salmon, avocado, tomato and walnuts with a honey, mustard, and dill dressing
Pata de pulpo en dos texturas y parmentier trufado

Octopus cooked in 2 ways on a truffled parmentier potato base
Calamar nacional a la plancha con salteado de setas, ajos tiernos y aceite de pimentón

Local squid cooked on the griddle and served with sautéed wild mushrooms and green garlic in paprika oil
Wok de salmon noruego, verduras y arroz basmati

Norwegian salmon, vegetable and cashew nut stir fry served on a bed of rice
Bacalao desalado al horno y verduritas

Oven baked salt cod with finely cut vegetables
Lubina al horno con parmentier de patata y verduras

Baked sea bass with parmentier potatoes and vegetables
Tataki de atún rojo Fuentes

Red tuna tataki [from Fuentes, Murcia]
Tartar de atún rojo Fuentes

Red tuna tartar [from Fuentes, Murcia]
GAME AND MOUNTAIN I NSPIRED DISHES
Mini wild boar burger with straw potatoes
Huevo gallego de corral a baja temperatura, setas de temporada, panceta ibérica y trufa negra

Lightly cooked free-range egg [from Galicia], seasonal wild mushrooms, Iberian pancetta and black truffle
Canelones de faisán, setas y salsa de foie

Cannelloni filled with pheasant, wild mushrooms and foie gras sauce
Lasaña con bechamel de setas, salsa de trufa y crujiente de pecorino

Wild mushroom and truffle sauce lasagne topped with a pecorino "crisp"
Pappardelle con rabo de toro deshuesado en salsa

Pappardelle served with an oxtail-based sauce
Lomo de ciervo y guiso de colmenillas

Venison loin served with morel mushrooms
Perdiz de campo en escabeche fino

Lightly pickled wild partridge with garnish
Magret de pato, risotto de calabaza y pera pochada al vino blanco

Duck breast, served with pumpkin risotto and pear poached in white wine
( minimo 2 personas/ minimum 2 people )
Arroz con perdiz de tiro, setas y foie

Wild caught partridge, wild mushrooms, and foie gras cooked paella style
Arroz con chuleta de vaca vieja

Matured steak on a bed of savoury rice
Arroz con chuleta de vaca vieja y foie

Matured steak and foie gras on a bed of savoury rice
Pluma de cerdo ibérico de bellota

Acorn-fed pork fillet [special cut "pluma"]
Cochinillo a baja temperatura

Slow roasted suckling pig
Costillas cordero lechal segureño de Calblanque

Mountain lamb cutlets [from Calblanque, Murcia]
Steak tartar de solomillo premium

Premium sirloin steak tartare
Solomillo de vaca premium a la brasa

Chargrilled premium beef fillet
Entrecote de vaca premium a la brasa

Chargrilled premium beef steak ["entrecote" cut]
Txuleta de vaca extra Okelan madurada

Okelan mature sirloin steak on the bone [from the Basque Country]
Lomo alto Wagyu japones A5

Premium grade A5 loin of Japanese Wagyu beef
Burger de vaca vieja (Brioche de patata, 200gr carne, queso cheddar, tomate, lechuga, mayonesa, huevo y bacón)

Our burger: brioche made from potato dough, 200gr matured beef, cheddar cheese, tomato, lettuce, mayonnaise, fried egg and bacon
*Las carnes vienen con guarnición de patatas. // All meat dishes served with potatoes
Milhoja de crema de limón, nata y almendra tostada

Layered pastry, lemon cream and fresh cream stack, decorated with toasted almonds
Tarta de queso al horno y confitura de fresas casera

Baked cheesecake with strawberry conserve
Crujiente de leche frita, helado de turrón y reducción de mistela

Crispy fried pancake with cinnamon infused panna cotta served with nougat ice cream and muscatel reduction
Torrija de brioche, crema inglesa, helado de leche merengada artesano y mouse de chocolate

French toast made with brioche, topped with fresh custard and cinnamon flavoured artisan ice cream
Brownie de chocolate con nueces y helado de vainilla artesano

Chocolate brownie with walnuts and vanilla ice cream
En Los Cazadores de Corvera, trabajamos la carne de caza, el producto de temporada y las brasas con nuestro horno Josper.
Cocina tradicional, de temporada y tendencias de actualidad se fusionan para satisfacer a los paladares más exigentes.
Los cuatro elementos (Aire, Tierra, Agua y Aire), bien combinados nos ofrecen sabores intensos y exclusivos con identidad propia, propios de nuestra Región.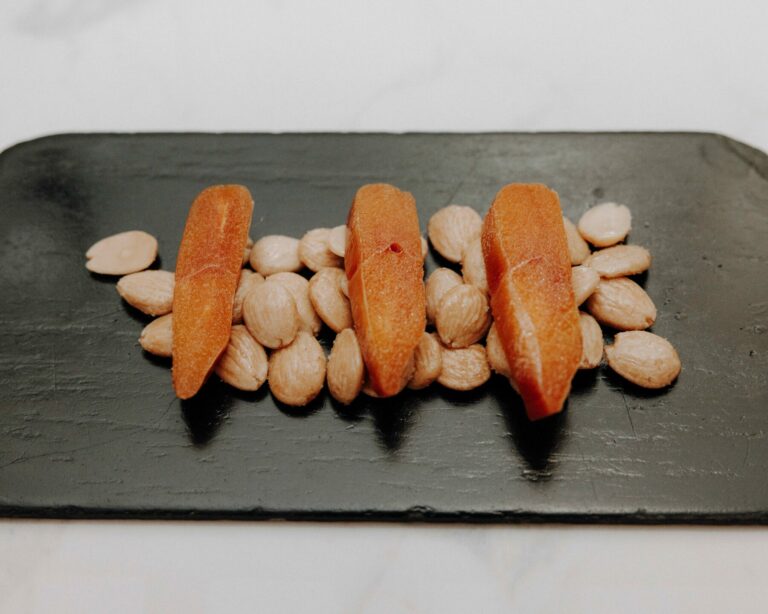 Toda buena mesa debe ir acompañada de una gran bodega. Nuestra selección de vinos pensados para un perfecto maridaje con nuestros platos, completan una gran oferta gastronómica.